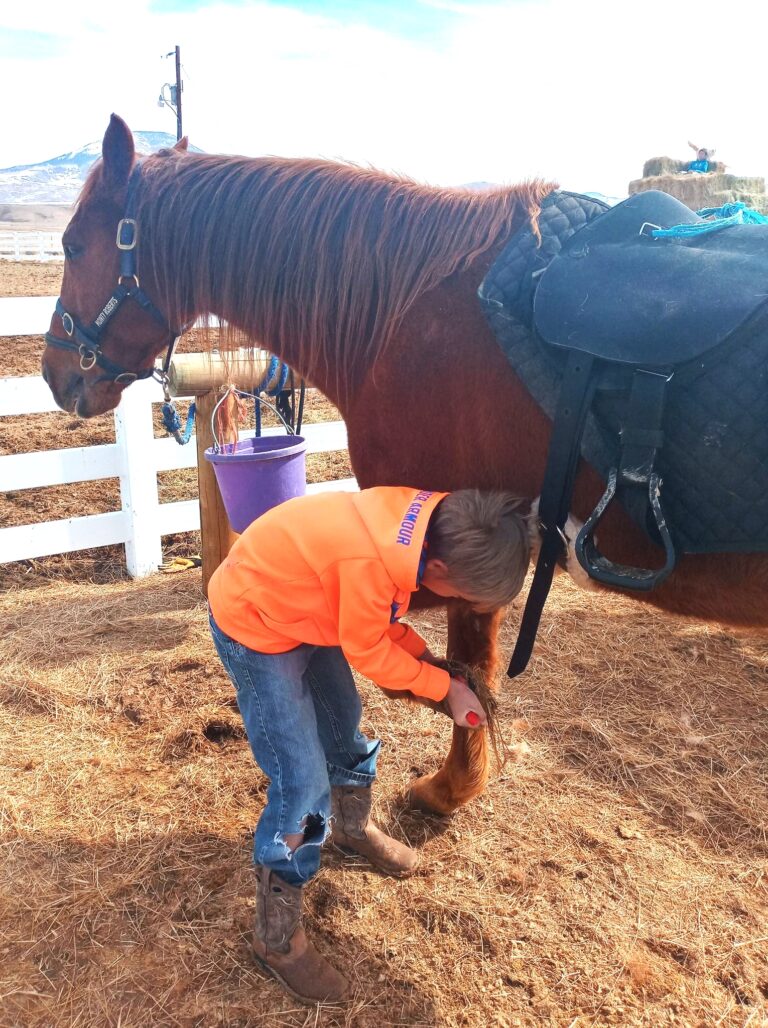 The mission of Antora Youth Ranch is to restore families through the healing love of Jesus by providing a safe and authentic environment that exists to encourage and inspire children through mentorship, skill development, and connection with animals. 
Ninety-minute sessions are offered to individual children at least twice per month. Each session begins with ranch service, thereby giving the children a sense of ownership and responsibility. Because we desire to be Holy Spirit-led, we individualize the remainder of the program to the child's needs. Activities vary from horseback riding (always one child, one mentor, one horse) and games to small animal engagement to crafts and practical skill development. For safety reasons, all children do, however, learn basic horsemanship. No child is allowed in the presence of any of the animals, big or small, without adult supervision, for the safety of both the child and the animal.
The target range for participants is 6 to 18 years of age (with occasional exceptions) who live within the Gunnison Valley and surrounding area. All children are welcome, but priority is given to those who have experienced trauma or fractured relationships. The ranch does not discriminate against participants on the basis of sex, sexual orientation, race, color, ancestry, religious creed, or national origin.
All of our services are free.
The ranch is located in Doyleville and consists of gentle horses and a variety of small animals in a peaceful, joyful setting of meadows and BLM land. 
Currently the program runs from May through September with a plan to include monthly gatherings in Gunnison through the winter months to maintain connection with the children. Eventually we hope to have an indoor arena so that the full program can continue year-around.