Current Staff and Positions
Linda Cory
Board Chair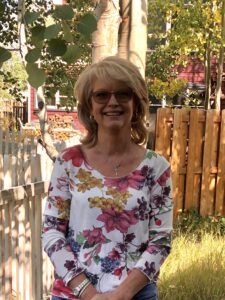 "My husband and I moved into the Gunnison Valley in 2017 when we retired.  We love the area and enjoy all the activities Gunnison has to offer.  I had been involved in several different ministries while living in the Peoria, Illinois area for 26 years.  I love serving others and joined Legacy Family Ministries Board soon after moving here because of their values and commitment to family and young lives."
Jonathan Jones
Vice Chair
After serving the Lord for several years at a Christian camp in Tennessee, I relocated to Gunnison, Colorado, in 2012.   I have had the tremendous privilege of serving as the pastor of First Baptist Church since 2014 when I also became involved with Legacy Family Ministries.  God has blessed my wife and me with three beautiful children who are now all school aged. Most of our time is spent gladly chauffeuring our kids to the next event and enjoying time in the great outdoors together as a family—from the picturesque hikes of summer to the teeth-chattering thrill of winter ice fishing on Blue Mesa.  I thank God for my family and the joy that it is to serve other families in the valley via the mission of Legacy Family Ministries.
Nancy Ruehle
Secretary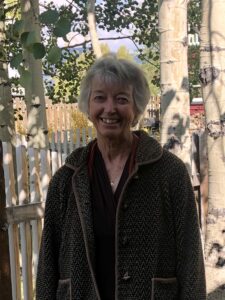 I'm a transplanted Gunnisonite, arriving from the Black Hills of South Dakota in 1964.  My late husband, Ray, and I raised three sons while building our home, raising bees, gardening, being active in Boy Scouts, flying our Piper J-3 Cub, and enjoying the wonders of living in the Gunnison Country.  I'm an active member of St. Peter's Catholic Parish and am privileged to serve on the Board of Legacy Family Ministries and support their important work supporting families and life in our beautiful area.
Cari Parchinski
Treasurer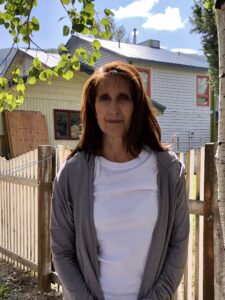 My husband and I moved from Colorado Springs to Crested Butte full-time in the summer of 2019 after visiting regularly for the past twenty years. We enjoy hiking, skiing and all of the other amazing pastimes in this beautiful place. I am a licensed therapist with experience in Child & Family Therapy and Child Protection/Family Preservation and have worked with non-profits as well as ministries in these areas. I am thoroughly enjoying my time on the board of Legacy Family Ministries and cultivating relationships in the Gunnison Valley.
Nancy Sowell
Board Member

My husband and I moved our young family to Gunnison in 1991. As with most locals, we enjoy hiking and snow shoeing and just generally being out in nature. It's been my privilege to be involved with Legacy Family Ministries since its inception in seeking to encourage and help young Valley families grow and embrace the abundant life God desires for each of them.
Perry Solheim
Board Member
I was called to the Gunnison Valley in 2018. I met my new wife here and found the church family I was meant to be a part of. I truly want this community to flourish in healthy body, mind and spirit. Praise God that my calling to work with Legacy Family Ministries has combined my professional financial/accounting skills with my spiritual mission. LFM is uniquely situated to guide and help our community in many, many ways.
Kelsey Haus 
Board Member
My husband, Tyler, and I graduated college, got married, and moved back to Gunnison in the spring of 2017. Our family grew by one in the fall of 2019 and she has kept us running ever since! We are truly blessed to be a part of the Gunnison Valley community and wholeheartedly believe in Legacy Family Ministries' mission of supporting women and families through the love of Christ.
MARK HIGGINS
BOARD

MEMBER
My wife and I have been residents of Gunnison since 1994 and as a man after God's own heart, I desire to serve Him with all my heart, mind and strength!
Since being born again March 12th 2007, I am been fully committed to using my natural talents and spiritual gifting to facilitate, teach and inspire, by using the practical ways of the gospel! I look forward as a board member of Legacy Family Ministries to work as a group through the enabling and transforming power of Jesus Christ!